THE INTERACTIVE FLAT PANEL FOR EDUCATION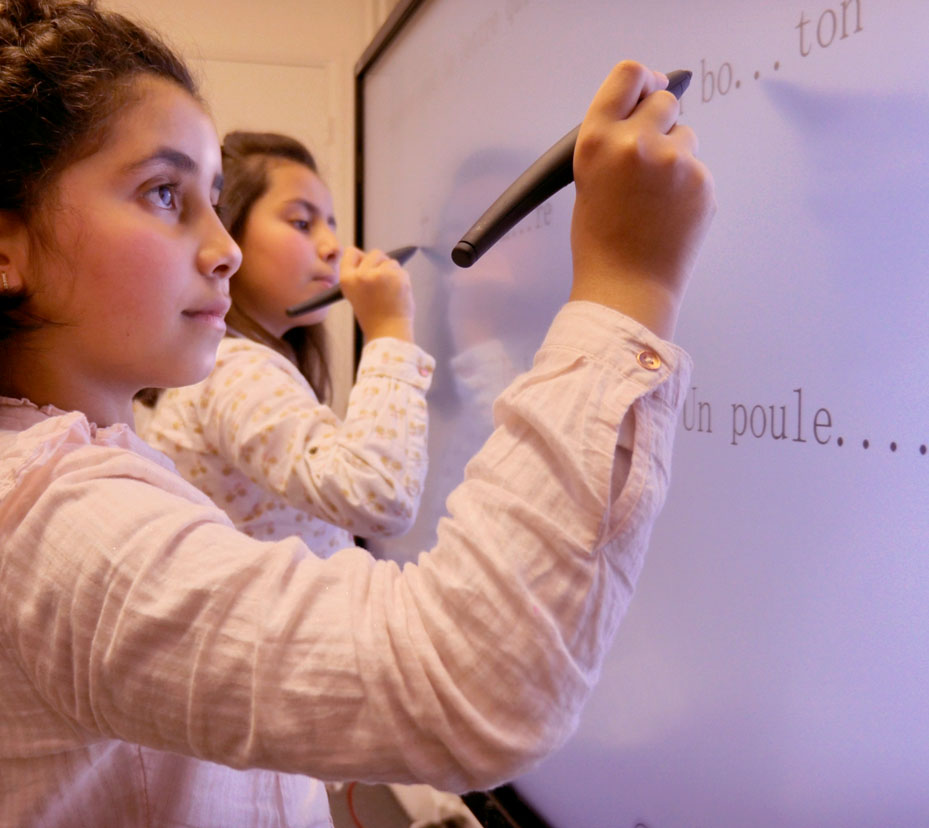 Full classrooms, but daydreaming students? It's over! Good pedagogy begins by awakening the desire to learn! Attractive, playful, accessible, the Easypitch Advance interactive flat panel is a precious teaching partner.
Easypitch flat panels promote collaborative teaching and encourage participation. They allow teachers to diversify their teaching scenarios, adapt to all learning styles and help implement the inverted classroom model. The opportunity to interact on the Easypitch flat panel stimulates the learners' attention and facilitates the acquisition of knowledge. Compared to the results obtained with traditional presentation methods, learners are more motivated and assimilate information more easily.

The Easypitch flat panel is equipped with a tempered glass that will withstand the toughest of handling. It allows several students to write simultaneously, thanks to 32 contact points. It comes with a complete and powerful interactive whiteboard software. Lessons have never been so accessible thanks to the sharing features. Connecting to your computer or a server is intuitive and easy. You will be able to present courses with different multimedia, video and audio resources in the blink of an eye! Same for the students with their group work, presentations... a significant gain in time and efficiency !

In addition, the Easypitch interactive flat panel offers the option of instantly save all your documents on your computer, the screen OPS or on the cloud. The Easypitch flat panel is very versatile and offers several working environments: Android, Windows or your computer environment.